RIFCO Brand Industrial Furnaces By Benko Products
RIFCO Industrial Furnaces each need to accomplish different things. We've erected some massive furnaces over the years, as well as many smaller, specialty type furnaces. Furnaces of many types. Each furnace is designed to do do something different. There are many common industrial uses. Click on our most popular Furnace Types below to learn more about them and their capabilities. We are honored to serve many different industries and most of all we are proud to bring many innovative features and design elements to the industrial furnace market. Clicking the links below will help guide you through the RIFCO Furnace product line.
Types of Furnaces

Tip-Up/Clam Shell (small)
RIFCO Furnace Features

Pre-Cast Refractory Shapes

More than 100 specific 
purposeful design shapes

Low Mass Hearth Designs
Pulse Firing Combustion Control
Common Furnace Uses

Pre-Heating
Re-Heating
Heat Treating
Forging
High Temperature Baking
and more
Industries Served

Steel Mills
Forging
Foundries
Ceramics
Heat Treating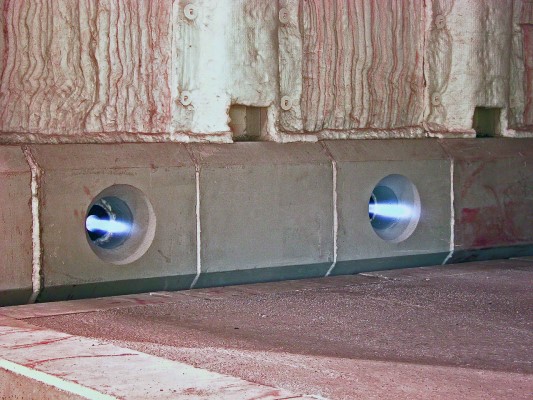 Furnace Inovations by RIFCO

Patented

Mega Block™

- Full Wall Style Ceramic Fiber Lining

Suitable for both Plate & Expanded Metal Casings

Featured on ALL our Furnaces

Chain Type Door Closure Mechanism
Trim Flues
Push-In Style Car to Furnace Seals
Modular Furnace Design

Ease of Shipping & Field Erection

Door Design Features

Bulkhead Door Adjustment
Adjustable Side Containment Plates
Adjustable Door Stops
Twin Axis Swing Type Actuation
Intuitive Cooling Cycle Burner Control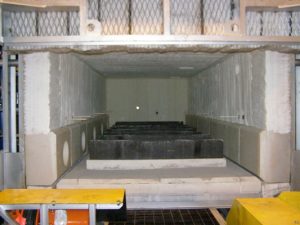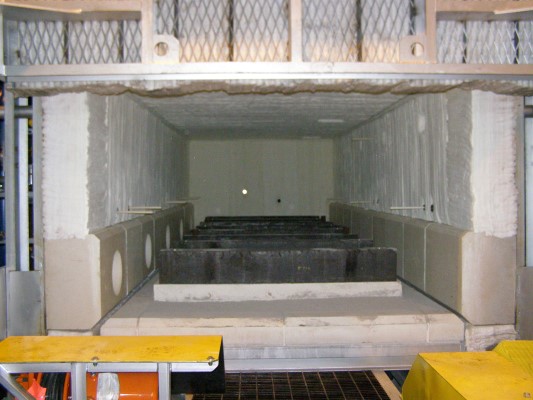 BENKO PRODUCTS is proud to announce the recent acquisition of Robbins Industrial Furnace Co, Inc. (RIFCO), a professional and innovative Industrial Furnace Manufacturer.  This addition will allow Benko Products to further expand its product line into the Industrial Furnace market.  RIFCO has designed, fabricated & installed custom Industrial Furnaces since 1994.