About Benko Products, Inc.
Benko Products, Inc. is the result of one man's vision: A vision to provide the highest engineered products at affordable prices.
John Benko started the company in 1983 with two ideas that would revolutionize an industry. The first was an elevating tank truck platform that would ultimately become the G-RAFF Elevating Tank Truck Platform, and the second was the Sahara Hot Box, an energy saving Drum Warming Oven designed to heat from one to thirty-two 55-gallon drums. Benko Products specializes in Drum Heaters and Drum Ovens.
Benko Products applied its mission of engineering excellence to become the most respected leader in drum warming ovens, and it utilizes that same principle with its extensive line of industrial ovens.
When engineers require safe and economical solutions for their industrial ovens, they turn to Benko.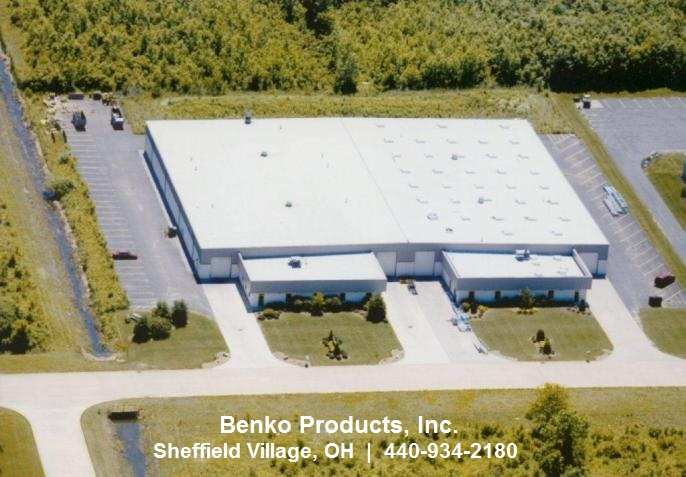 All manufacturing is done in the USA at Benko Products' state-of-the-art manufacturing facility in Sheffield Village, OH. The end-user has constant access to Benko's extensive engineering sales support experts, guaranteeing the fastest lead times in the industry.
USA Made  •   Cost Effective   •   Innovative Designs
Continuing Benko's leadership in the access and fall protection market, in 2004, John Benko acquired fellow innovator GREEN Access & Fall Protection Systems. GREEN created the original gangways for tank trucks and tank cars dating back to the 1950s and continues to lead the way with thousands of gangways installed around the world. GREEN is also the leader in self-leveling stairs and sells the G-RAFF line of elevating equipment.
Benko Products recently introduced the Erg-O-Cart, the one-of-a-kind ergonomic beverage cart that eliminates common, and costly, back injuries associated with bulk beverage transportation. Benko's diverse product line also includes hazardous material storage solutions, mezzanine safety gates and drum handling equipment.
When it comes to patented technology, experience, unparalleled service and economical solutions: Nobody Beats Benko!